The First Nations Financial Management Board (FMB) Board of Directors is accountable to the Minister of Indigenous and Northern Affairs Canada. Its role is to ensure that the FMB fulfills our legal and regulatory mandate.
Harold Calla, Executive Chair (BC, GiC appointed)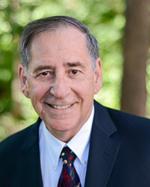 Harold is a member of the Squamish Nation located in North Vancouver, British Columbia. After many years of experience in international business, he worked with the Squamish Nation as a negotiator in the areas of economic development, land management and finance and served eight years on the Squamish Council. He has also acted as an advisor and an arbitrator for First Nations in Western Canada.
Harold represented Squamish Nation interests in the development of the First Nations Land Management Act, First Nations Fiscal Management Act, First Nations Commercial and Industrial Development Act, and First Nations Oil and Gas and Moneys Management Act. These optional legislative pieces allow First Nations on a sectorial basis the ability to move out from under the Indian Act.
He has completed terms on the Boards of CMHC, Partnerships BC and the Nicola Valley Institute of Technology, and has either chaired or served on the Audit Committees of these various boards. Harold is a recipient of numerous awards in recognition of excellence in leadership. In particular, the C.G.A. Association of Canada celebrating their 100th year in 2008 recognized Harold as one of 100 CGAs who, in their view, have made a difference. In August 2012, Harold was also awarded a fellowship by the CGA Association of Canada. Harold is also a member of the Aboriginal Financial Officers Association and has been awarded the designation of Certified Aboriginal Financing Manager.
 
Brian Titus, Vice Chair (BC, GiC appointed)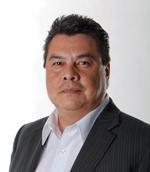 Brian is a Certified Aboriginal Financial Manager, and a member of the Tr'ondëk Hwëch'in First Nation of Dawson City, Yukon. He has lived in British Columbia since 1987. Brian has extensive experience working for First Nation communities in policy development, strategic and operational planning, economic development and accounting.
He began his career as the senior accountant for Albion Fisheries in Vancouver, and later became the Finance Manager for Stó:lō Nation Child Welfare program and the Financial Advisor for the Stó:lō Nation Fisheries Authority. In 1993, he began work with the Chehalis Indian Band as the Finance and Public Works Manager. He was responsible for several programs such as finance, social assistance, membership, fire protection, housing, and capital projects. Since 2003, Brian has been the Chief Financial Officer of the Osoyoos Indian Band Development Corporation, and was awarded the Chief Operating Officer position in 2011. He is also the BC AFOA Chapter President, a Chief Isaac Incorporated board member, and advisory for the CCAB and the Camosun College.
 
Jim Prodger (NS, GiC appointed)
Jim resides in Truro, Nova Scotia where he owns and operates Prodger and Associates Business Consultants. He is a Certified Aboriginal Financial Manager, and began working with the Millbrook First Nation in 1989 in a part-time advisory capacity. He has worked there full-time since 2000 as the Finance Manager.
Jim has also worked with three other First Nations in the past in an advisory role. He is serving his sixth term as treasurer of the First Nations Tax Administrators Association and sits on the Board of Trustees for the First Nations Market Housing Fund.
 
Deanna Muise (AB, GiC appointed)
Deanna resides in Alberta where she is one of two Metis partners with Kingston Ross Pasnak LLP Chartered Accountants, one of the largest full service local chartered accounting firms in the province. She is a CA and TEP member. For 24 years her practice has provided taxation services to the firm's clients, including work on Aboriginal taxation issues. Deanna has a diverse practice that includes work with various individuals and entities in restructuring their businesses for estate planning, creditor protection, and tax minimization purposes, in conjunction with working on share and asset acquisitions and dispositions.
She has also structured new ventures with owner managers and First Nations Business Enterprises to maximize tax savings for all involved. Deanna is active in the tax community, including teaching taxation courses to students enrolled in the CA program, marking tax exams, speaking at the 2011 and 2013 Prairie Provinces Tax Conferences, and presenting numerous tax seminars to the Canadian Bar Association, Legal Education Society of Alberta, clients, legal firms, staff, and the general public. She has been very involved in promoting women in golf, including sponsoring and chairing an Edmonton area women's full season match play golf event for the past 10 years. She recently chaired a large-scale fundraising event for the Golf Canada Foundation, which supports junior, collegiate, and Olympic team golf and encourages more women to take up the game.
 
Dana Soonias (SK, AFOA appointed)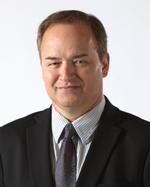 Dana was born and raised on a farm on the Red Pheasant Cree Nation near Battleford, Saskatchewan. He has been Chief Executive Officer of Wanuskewin Heritage Park in Saskatoon since 2009. Dana studied business administration at the University of Saskatchewan and has earned his Certified Aboriginal Financial Managers designation through AFOA Canada. Over the past 20 years, he has held various senior management roles in finance and business development with TD Bank, the Canada Revenue Agency, Saskatchewan Indian Equity Foundation, and Credit Union Central of Saskatchewan.
Dana is involved with numerous local, provincial and national organizations and committees. He is past President of the Aboriginal Financial Officers Association of Saskatchewan, served as past Chair of the National Board of Directors of AFOA Canada, is a former member of the St. Paul's Hospital Board of Directors, and has served two terms on the Crown Corporation of Tourism Saskatchewan.
 
Joanna Bernard (NB, GiC appointed)
Joanna has been an integral part of the Madawaska Maliseet First Nation for many years, serving as Councillor and Chief from 2003 to 2013. She is a successful member of the business community, and owns and operates her own excavation business. She has also been the CEO of the Madawaska Maliseet Economic Development Corporation since September 2013.
As a Certified Economic Development Officer, Joanna has focused much of her vision for the Madawaska Maliseet First Nation community as being a successful, self-governing and financially stable First Nation. Her dedication to economic development in her community has led to great successes, such as the $13-million development and recent opening of the Grey Rock Power Centre. In addition, she has been integral to her community by settling land claims, additions to reserve, developing bylaws and policies , and building homes and sidewalks. Joanna has received the Order of New Brunswick for her tireless efforts to ensure the well-being and economic prosperity of the Madawaska Maliseet First Nation, as well as all First Nations communities in New Brunswick. She also received The Queen's Diamond Jubilee Medal in 2012.
 
Mike McIntyre (NS, AFOA appointed)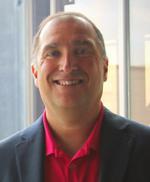 In 1993 Mike McIntyre received his Chartered Accountant Designation from the Nova Scotia Institute of Chartered Accountants and in 2013 received his Certified Aboriginal Financial Manager (CAFM) designation from AFOA Canada.
In his role as CFO, Mr. McIntyre advises the Chief, Council and management team on a wide range of topics including project financing, business planning, and identifying and managing new economic development opportunities.
A past AFOA Excellence in Aboriginal Leadership Award recipient, Mike plays a key role in the creation of Membertou's success, assisting with major projects such as the prestigious Membertou Trade and Convention Centre, Membertou Fisheries, Highway 125 Interchange, and more recently, the Membertou Sports and Wellness Arena and the Churchill Crossing light retail development.
Mike is a member of the Audit Committee for Ulnooweg Development Group, a member of the Public Sector Accounting Discussion Group for the Public Sector Accounting Board and a member of the Nova Scotia Institute of Chartered Accountants.
 
Norman Grdina (BC, GiC appointed)
Norm is the Director of First Nations Services at Reid Hurst Nagy Inc. and has a long-established and well-respected reputation as a knowledgeable advisor in First Nations accounting, governance and auditing. As a Certified Aboriginal Financial Manager (CAFM), Norm provides First Nations, Treaty Associations and Tribal Councils with responsible financial tools and reporting.
Norm is currently a Director for the First Nations Financial Management Board (FMB), Director the National Aboriginal Trust Officers Association (NATOA), Director for the Aboriginal Financial Officers Association (AFOA) of BC, Chairperson of the AFOA sponsored Technical Advisory Group (TAG), past Chairperson of the AFOA BC Audit Committee, member of the AFOA Canada Audit Committee and past President of the BC Chapter of the Certified Fraud Examiners. He is licensed in the Province of BC as a private investigator to conduct financial investigations.  He is an AFOA workshop facilitator and has presented First Nation Government Finance to the Capilano University's "Local Government Finance in BC" course.
Under the auspices of the Chartered Professional Accountants of BC, he serves on the Government Organizations Accounting and Auditing Forum. His involvement in, and contribution to, the financial management knowledge of First Nation governments is extensive and includes a Reduced Reporting initiative presented to INAC.
 
Caroline Davis (ON, GiC appointed)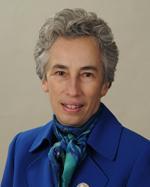 Caroline specializes in governance and financial management in the public sector and not-for-profit organizations.  She is a Fellow of CPA Ontario, and qualified as a Chartered Accountant in London before coming to Canada.  She has a BSc with honours in chemistry from the University of Wales.
Caroline served for seven years as Vice-Principal (Finance and Administration) at Queen's University.  Before that, she worked in the Government of Canada, her last position being Assistant Deputy Minister, Resolution and Individual Affairs at Indigenous and Northern Affairs Canada (INAC).  She was also INAC's Chief Financial Officer for five years, was the ADM responsible for land and trust services, and was involved in negotiating comprehensive land claims in the north and the west of Canada.  
Since moving to Kingston, Caroline has volunteered with the United Way of Kingston, Frontenac, Lennox and Addington, and she chaired its Board of Directors in 2016-2017.  She is also on the board of United Way Centraide Canada, and for 2017-2018, she is Vice-Chair.  
Caroline was appointed to the First Nations Financial Management Board in March 2017.
 
Amy Comegan (ON, AFOA appointed)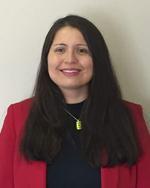 Amy is Anishinaabe (Ojibwe) and a member of Naongashiing First Nation.  She resides in Big Grassy First Nation with her husband.
Amy's career has been spent working with First Nations and First Nations-run organizations.  At an early age, she started working for her home community in band administration. Over the years she progressed to senior management roles, yet continuing to work for First Nations people at the community level and in not-for-profit organizations.  She has extensive experience in the area of accounting, human resources , policy development, and general management and is presently employed as Director of Finance for the Fort Frances Tribal Area Health Services.  Amy is a designated accountant holding the professional designations of: Chartered Professional Accountant, Certified General Accountant, and Certified Aboriginal Financial Manager as well as an Honours Bachelor of Commerce degree from the University of Manitoba. 
Amy enjoys building financial management capacity, and ensuring effective and efficient financial reporting systems are in place.  In addition to her work experience, Amy has served on both the MB and ON Chapter Boards of AFOA as a Director and Secretary-Treasurer, the Aboriginal Chamber of Commerce as Secretary-Treasurer, and the CAPA Council for AFOA Canada.