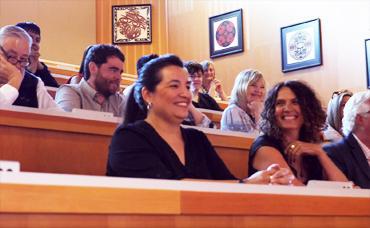 We offer half-day, one day, and multiple day workshops to walk you through important topics that will help you bring your FAL to life like planning and budgeting, risk management, all about Finance and Audit Committees, annual reporting and strategic planning.
Workshops take place in groups or in your community at a time that suits you.
For more information on any of our workshops, please contact us.