Make the most of working with us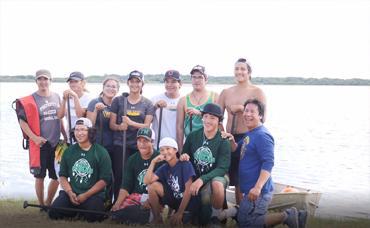 Although our services involve some common steps, each First Nation has its own goals, timetables, and resources - and faces its own challenges and opportunities. There are a few things every Nation can do to help get the most out of the process.
Lead from the top
Nation leaders should be as positive and encouraging as possible throughout this Nation-led process. This includes Chief and Council and senior managers, such as Band Managers and Finance Managers.
For change to happen, it must always be supported from the top.
Create a Steering Committee
Setting up a Steering Committee made up of different people to manage the process is a great idea. Ideally, the Steering Committee should have no more than five carefully selected people. This  committee usually has the authority to:
make recommendations to Council.
set and follow an agreed work plan, timeline and budget.
hold regular meetings with a set agenda.
Get Nation buy-in
Think about who your key supporters are, as well as the people who might raise concerns. One way you can win support is to put key people on the Steering Committee. People to involve could include directors, managers, employees, elders, youth and other community members.
Use and adapt FMB tools
We have done a lot of the work so you don't have to. This includes developing tools, workshops, and templates, such as:
Sample policies and procedures
Risk management toolkit
Annual reporting guide and suggested template
Strategic planning guide and suggested template
Finance and Audit Committee video and presentation
Multi-year financial plan - suggested template
Videos, webinars, workshops and conferences
Invest in your First Nation's future
There are many benefits of working with us. Our role is to support you during the process, at no cost to your First Nation. To make sure your First Nation fully benefits from your commitment to develop good governance and finance practices, you can also: