Meet the leadership team of the FMB
---
Executive Chair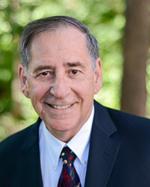 Harold Calla, CPA, FCGA, CAFM
Harold is a member of the Squamish Nation located in North Vancouver, British Columbia.
After many years of experience in international business, he worked with the Squamish Nation as a negotiator in the areas of economic development, land management and finance and served eight years on the Squamish Council.
He has also acted as an advisor and an arbitrator for First Nations in Western Canada.
---
Chief Operating Officer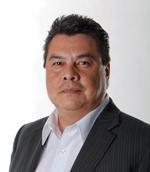 Brian Titus, CAFM
Brian is a Certified Aboriginal Financial Manager, and a member of the Tr'ondëk Hwëch'in First Nation of Dawson City, Yukon. He has lived in British Columbia since 1987, and has extensive experience working for First Nation communities in policy development, strategic and operational planning, economic development and accounting.
Since 2003, Brian has been the Chief Financial Officer of the Osoyoos Indian Band Development Corporation, and was awarded the Chief Operating Officer position in 2011.
Brian holds other seats, as the BC AFOA Chapter President, a Board member for the Chief Isaac Incorporated, and advisory for the CCAB and the Camosun College.
---
Director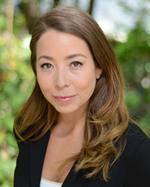 Market Development, Financial Administration Laws & Stakeholder Relations
Shayla Point, BA, LLB
Shayla leads the Market Development, Financial Administration Laws & Stakeholder Relations team.
Her team is responsible for managing the ongoing relationship between the FMB and its clients. Her team provides operational support to clients that wish to develop a Financial Administration Law.
This team also maintains relationships with other stakeholders and First Nations organizations.
---
Director
Capacity Development and Intervention
Suzanne Trottier, CFA, MBA
Suzanne leads the Capacity Development & Intervention team, which supports First Nations in building their financial management capacity.
Her team provides client support through tools and templates, workshops, tutorials, webinars and research that supports clients as they implement their financial management system.
---
Director
Standards & Certification
Scott Munro, CPA, CA, CAFM
Scott leads the Standards & Certification team, which establishes standards for Financial Administration Laws, Financial Management System, Financial Performance and the reporting of local revenues , and provides certification services in relation to those standards where applicable.
---