Strength Through Working Together
Progressively more First Nations communities across Canada are exercising self-determination and building capacity within administration, governance, finance, and investment management, as they pursue their goals of economic and social prosperity.
Many First Nations communities are pursuing new opportunities and achieving greater success as a result of working together with other First Nations communities. This has resulted in First Nations communities gaining competitive advantages due to combining resources, increasing efficiency, reducing expenses, and creating economies of scale which has led to improved negotiating power.
Working alone, many First Nations communities simply would not have the size and scale to achieve economic and social prosperity.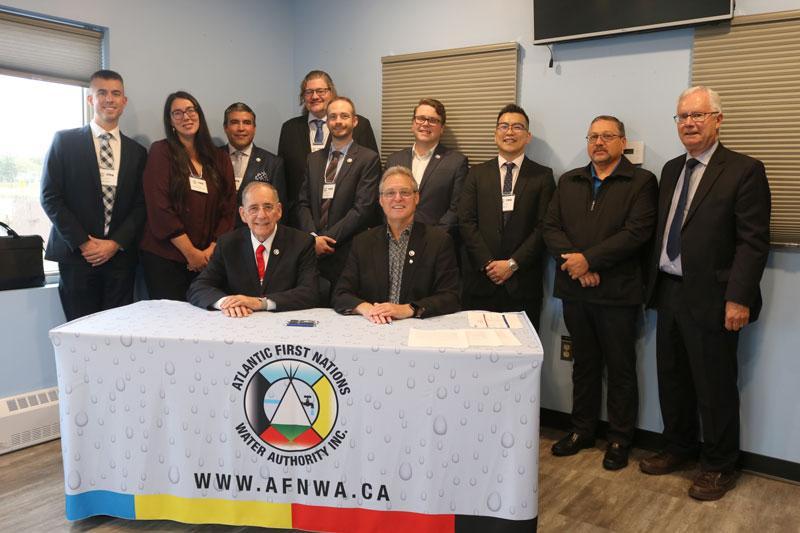 The Becoming of the Atlantic First Nations Water Authority
On June 23, 2020, the Minister of Indigenous Services Canada ("ISC"), Marc Miller, and the Atlantic First Nations Water Authority ("AFNWA") announced the signing of a Framework Agreement that created a path for the transfer of service responsibility for water and wastewater systems within 15 First Nations communities across Atlantic Canada from ISC to the AFNWA.
Once the transfer of beneficial ownership of assets from the First Nation communities to AFNWA is complete, AFNWA will assume responsibility and authority for the delivery of water and wastewater services to over 4,500 on-reserve households and businesses, which represents approximately 60% of First Nations people who live on reserves in Atlantic Canada.
Why is the FMB involved?
Established under the FMA, the FMB supports opportunities for greater collaboration among like-minded First Nation communities that see the benefit of strength through working together. Following recent amendments to the FMA, the FMB can work with a wider range of organizations including First Nations not-for-profit organizations and tribal councils. Based on a track record of FMB's successful implementation of other initiatives in the past, the FMB was engaged by the AFNWA to provide economic oversight of water and wastewater service delivery. More information about FMB's oversight role can be found here.
Future Possibilities
The success of this project may serve as an oversight model for future First Nations-led initiatives that seek to transfer responsibility or combines resources to achieve scale through aggregation.