Sept. 2021 - The Need To Marry Economic Reconciliation With Social Reconciliation
The Province of British Columbia made history by passing the Declaration on the Rights of Indigenous Peoples Act unanimously in the B.C. legislature in 2019.
This legislation establishes the United Nations Declaration on the Rights of Indigenous Peoples as the framework for reconciliation in B.C. It ensures the human rights of Indigenous peoples are respected and helps create clarity and predictability for all people in British Columbia on the path ahead.
Under the Declaration Act, the provincial government must develop an action plan in consultation and cooperation with Indigenous peoples to meet the objectives of the UN Declaration.
The First Nations Financial Management Board (FMB) recognizes these efforts by the BC government, and for moving forward as a national example for other governments in holding this consultation process and to ensure the inclusion of and consultation with Indigenous peoples in British Columbia. The FMB is pleased to provide its feedback on the Government of British Columbia's Draft Action Plan for the Declaration on the Rights of Indigenous Peoples Act.
In these submissions we focus on how B.C. can improve its draft Action Plan to better marry the social and economic aspects of the Declaration to truly enable First Nations to exercise their rights to self-determination.
Harold Calla, Executive Chair
First Nations Financial Management Board
Oct. 2020 - First Nations Revenue Research Report
The FMB embarked upon the revenue source research in order to quantify the impact that the COVID-19 pandemic was having on Indigenous economies. It is estimated that First Nations' business revenue decreased by $142.3 million in the second quarter of the 2020 calendar year and a total decrease of $1.9 billion is forecast for the 2021 fiscal year . The absence of readily available trusted data of the kind contained in this report points to the need for the re-establishment of a First Nations Statistical Institute.
Apr. 2018 - First Nations Governance Project: Phase 1 Report
The United Nations Declaration on the Rights of Indigenous Peoples ("UNDRIP") gives Indigenous peoples the right to govern themselves. The FMB and the Institute of Governance created the FNGP to help First Nations make the UNDRIP work for them. Phase 1 will look at how First Nations can best use the UNDRIP to manage their own communities and work with Canada.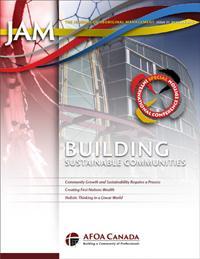 Oct. 2017 - Journal of Aboriginal Management
In October 2016, at the request of INAC Minister Bennett, the FMB began working with five First Nations who were under INAC's third party management. The communities volunteered to become participants in an FMB Default Management Prevention Pilot Project (DMPPP).