Nov. 25, 2021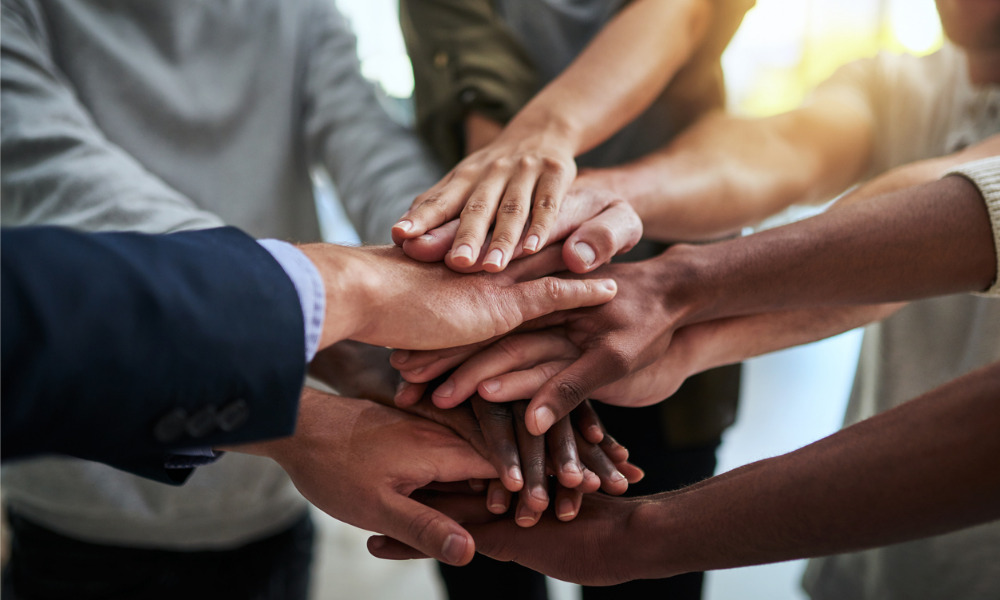 Better data is needed to help reach diversity targets on corporate boards, participants at an OSC webinar heard.
Conversation on diversity has evolved from 'why have diversity?' to how to make it happen
By Zena Olijnyk
15 Oct 2021
Investors – particularly institutional investors in Canada, the U.S. and around the world - are making it clear that diversity on the boards of corporations must be more diverse, Rima Ramchandani, co-head of the Capital Markets practice at Tory's LLP, told participants in a webinar on diversity put on by the Ontario Securities Commission last week.
However, she said adequate disclosure and more demographic data are needed to make that happen more quickly. "I share some of the frustration that people have in terms of the pace of progress feeling slower than what people would like," Ramchandani said.
"But our rules are pretty narrow in scope right now. Not only are they narrow in that they only focus on women, but they also focus on a very small group of individuals, directors and executive officers, the most senior level of the management team."
Perhaps, she added, what is needed is "demographic data that goes beyond just the representation of women on boards and management teams."
The current regime for creating more diversity on board "ought to be expanded to address the information that investors are saying is important to them,"' she said. There is "clear value in creating greater transparency and uniformity" in the reporting of critical information.
Speakers at the webinar described how the question of diversity has evolved from a conversation about "why have diversity?" in the C-suite or corporate boardroom to "how to make that happen."
Rahul Bhardwaj, President and CEO of the Institute of Corporate Directors, who has been discussing the issue of diversity for more than 25 years, said: "In the beginning, corporations were trying to make the business case for diversity or mitigating unconscious bias. "Now we've seen circumstances have evolved into a discussion of equity, fairness and access to opportunity."
He added: "So if the question is should we have broader diversity, I'd say that horse has already left the barn. And for very good reason."
Bhardwaj pointed to recent developments such as the Canadian Business Corporations Act now requiring disclosure of board composition on diversity matters and NASDAQ's recent decision to start compelling most issuers on the exchange, including Canadian firms, to have at least two diverse directors on boards, including one female.
Wes Hall, Executive Chairman and founder of Kingsdale Advisors, described to the webinar participants some of the assumptions people have made about him because he is Black, and how lack of diversity on boards has contributed to those stereotypes.
Personal incidents Hall cited include: being handed a business card from a criminal lawyer saying Hall should call him if he needed legal help; having someone tell him, without checking his boarding pass as he was boarding a flight, that Hall should be in the economy line, not the business class line; someone handing Hall $20 to valet park a car, and Hall being asked if he is the security guard or maintenance man at his own residence.
"Think about being on the receiving end of these incidents," Hall said. "Think about having to deal with this for the rest of your life" – only because a lack of diversity at the top levels of the corporate world prompts people to make erroneous assumptions.
"If I don't have the nice job on Bay Street, I can't drive that fancy car. If I don't have that great job, I can't stay at the Four Seasons. If I don't have that fancy job, I can't live in Rosedale. And if I don't have that fancy job, I can't fly business class."
Geordie Hungerford, CEO of the First Nations Financial Management Board, said he sees virtually no Indigenous representation in Canada's capital markets. "This needs to change," he told webinar participants.
He suggested that there should be more specific targets for securities issuers to have a member of the Indigenous community on their boards, especially in areas of business that intersect with the interests of First Nations.
Hungerford pointed out that Indigenous people are the most underrepresented groups regarding equity, diversity, and inclusion in the corporate world. "Our people are coming out of seven generations of trauma initiated under the Indian Act to essentially get rid of us as a people through assimilation, neglect, and the winding up of our nations."
According to data collected under the Canadian Business Corporations Act, Indigenous people are underrepresented by a factor of about 20 to 25 times. However, Hungerford said that Indigenous people now expect to take their place within Confederation and in the business world. He noted that Canada's 1.8 million Indigenous people represent five per cent of Canada's population, more than most provinces, except for Ontario, Quebec, British Columbia and Alberta.
As well, with the passing of federal and B.C. legislation implementing the U.N. Declaration on the Rights of Indigenous Peoples, these jurisdictions are required to consult with Canada's Indigenous groups in many areas, including securities legislation.
"And finally, investors need to know whether issuers have the capacity to manage Indigenous issues," he said. "How many pipelines, rail rights of ways, dams, logging operations and oil, gas and mining developments have been slowed down or halted because of the management and board mishandling or misunderstanding of indigenous rights? What are the risks of the direct protest actions like blockades and the indirect protest actions, including organized boycotts of banking, insurance and value chain suppliers to businesses?"
But it's not all "gloom and doom out there," he said. "Issuers with good indigenous relations, who understand the need to work together in partnership with First Nations are getting projects done." Hungerford said better representation of Indigenous views on boards and within the senior management of companies "is an important measure of corporate capacity and commitment."
Catherine McCall, Executive Director of the Canadian Coalition for Good Governance, agreed that it is "incredibly important that the OSC broaden its concept of diversity beyond gender." From the perspective of institutional shareholders, long-term value creation is going to depend on systematic social problems and inequalities being addressed," she said, adding that "the problem is how do we get there?"
Sarah Kaplan, professor at the Rotman School of Management at the University of Toronto, and Director of the Centre for Gender and the Economy, said that research shows that if the dimensions of diversity are not specified, "most companies will actually not talk about race, ethnicity, or gender, but defer to broader kinds of concepts of diversity, like diversity of thought, which of course doesn't get you anywhere in terms of the representation we're talking about."
Research also shows that most diversity initiatives need to incorporate the intersectionality of desired types of representation. "It's not going to be a win if we get a whole bunch of ethnically, and racially diverse men into boards, and there's no women in those categories as well."
Self-disclosure will be another critical element of getting more diversity on boards and senior management, said Paul Schneider, Head of Corporate Governance with the Ontario Teachers' Pension Plan. "I can't look at a picture or read someone's name to assess their diversity because that is not the right way to do it," he said. "You need people to feel comfortable with disclosing what makes them diverse."
Schneider also warned about potential pushback on diversity initiatives for corporate boards, pointing to a recent lawsuit launched by a conservative think tank in the U.S. over the current NASDAQ rules on incorporating diversity. "There are going to be people saying we're trying to push an agenda, that it's not good for business," he said, "so we have to figure out how to deal with those who will push against us."
Grant Vingoe, Chair and CEO of the Ontario Securities Commission, said diversity initiatives won't work if corporate Canada treats it as a "check the box phenomenon."
Added Vingoe: "What is needed is a cultural shift that can be augmented by disclosure, and regulatory endorsement. And it requires maintaining the societal momentum in favor of broader diversity that we're seeing in Canada today."