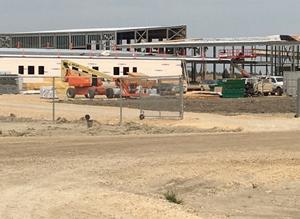 We are always working to meet the needs of First Nations to support them in achieving their goals.
Default Management Prevention Pilot Project (DMPPP)
In October 2016, five First Nations in third-party management across Canada asked the FMB to support them in building strong governance and finance practices to help them get out and stay out of default management.
Building capacity is supporting these Nations to make informed decisions and create a roadmap for community development and well-being.
Through the DMPPP, each Nation has access to intense FMB capacity development resources over a three year period
Three of the five participating Nations have been taken out of third-party management in the first nine months of the DMPPP.
More First Nations across Canada in default management are interested in joining the DMPPP, which comes at no cost to Nation and is completely optional. The DMPPP is expected to include more Nations in default management in the coming months.
Indigenous Services
The DMPPP also involves shared services, whether basic bookkeeping or complex negotiations and investment analysis. This allows Nations as a group to access services and expert advice that they could not have access to individually. By working together as Nations, we can share information, learn from our experiences and support each other in achieving our objectives. Shared services still means that decision-making authority and autonomy stays with the Nation.
The FMB is continuing to explore the possibility of a larger number of First Nations to have access to shared services run by and for First Nations.
First Nations Major Projects Coalition (MPC)
In 2014, the FMB was asked by a group of First Nations in northern British Columbia for support to make decisions on possible major projects affecting their traditional lands.
The FMB assisted these Nations in finding financing options for major projects and becoming better equipped to make informed business decisions concerning major projects.
From 2014-2016, the First Nations Major Projects Coalition (MPC) was created as a separate organization from the FMB to provide this support. The MPC is a non-political, business-focused organization developed by First Nations for First Nations.
Participation in the Coalition is optional and access to information and services are provided at no cost to First Nations. There are thirty-five Nations now participating in the MPC.
Fiscal Relations
In 2017, the FMB, the First Nations Tax Commission (FNTC) and the First Nations Finance Authority (FNFA) are responding to requests from First Nations and First Nation organizations to support the discussions around a new fiscal relationship with Canada.
A resolution was passed that was sent to the Assembly of First Nations and the Government of Canada that laid out an approach to new fiscal relations.
More meetings are planned to feed into the discussion around fiscal relations.
Visit Principles respecting the Government of Canada's relationship with Indigenous peoples for more information.
Infrastructure Institutions
The FMB is working with the Government of Canada and the other FMA organizations to explore using different revenues for borrowing under the First Nations Fiscal Management Act (FMA). This is to meet the huge need for on-reserve housing, roads, schools and other infrastructure building.
If new long-term capital funding agreements could be had between the Government of Canada and First Nations, this money could be used as security to borrow from the First Nations Finance Authority. This will allow more infrastructure projects to happen more quickly, which will create safer and healthier Nations.
Legislative Amendments
Many non-Indian Act First Nations have asked to work with the FMB and the other FMA institutions. Currently the FMA only allows for Indian Act First Nations to opt into the legislation. To meet the needs of all First Nations, whether self-governing or Indian Act, legislative changes to the FMA are being looked into.